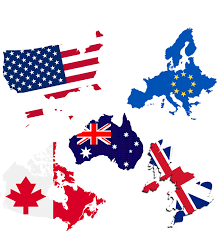 It will take a lot time for India to be able to give that many facilities which other countries give to their citizens. May be this will not ever happen in our lifetime
India is rich but Majority of Indians are not
Because India is under renovation for all its systems and processes 365 days, So high budgets for all Govt. Related Projects. but who is caring for individuals and families?
So that is why normally people always go for tax savings, because when in need no one will come forward, whearas I know all the schoolings in US and Canada are free from govt. side. Pensions to all its senior citizens & Lots of other benefits are to them.
And if not anything else… Pandemic like stuff will break the backbone of its people.
If I say truely…Atleast in Punjab No good caliber person want to stay in India and they all want to immigrate to Canada, Australia, New Zealand.
Right in the very beginning of their career people plan to move out of India because they see struggle here and inspite of that they say that career is not guaranteed and govt. jobs are in scarcity.
If not anything, India can be best seen as Education and training hub because after that a candidate move out of India to implement what he learnt here. But for this too it has to improve to a world level in all its services.
Other important factor is the social culture and the pay structure. Doing a job of lesser status pinches every one here in India, all wants to become manager after a certain age but that too is not so high paying as compare to what you can get in foreign lands.
You can see when the thought of immigration arrives in one's mind
For studies ( Study Abroad after +2)
Right after completing the studies ( for higher studies )
After Joining a job (to get a better career)
After Marriage ( if your partner agrees)
In the mid career ( getting a better opportunity)
After Retirement (joining their kids)
Definetely everyone wants growth in their career and life too. And what if you get facilities from Govt. also in achieving that
For your career and life
Think wisely…. Plan Accordingly
🌟🌟🌟🌟🌟
I hope you enjoy reading
Regards
Mudiit
( If you ask me I was planned to move at 3rd level as in my article but my life partner did not agree that time, although now I have full permission from her)