Working on to bring the best travel services for you
#TangoTrip #TopologyPro
tangotrip.com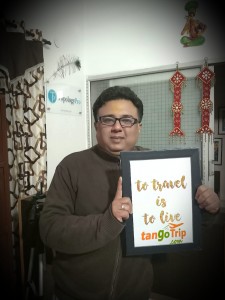 Other recent posts of Mudit
ज़्यादा लाड प्यार ही बिगाड़ते हैं इंसान को
बॉस बहुत अच्छे होते हैं जो गुस्से होते हैं
I swear !
Our Recent visitors on web we do not even depend on google to inform us this !
We use private browsers where chrome do not bother our clients for their low job of data gathering & obviously better than incognito
Power of GST :
Many companies who were working remotely now have setups in India & provide nice invoices 
Salutes to Modi ji.