Rusty Joins our family
On very first day interested in working in my office 😁
Our Rusty (Ballu) is angry today! (watch the Video) 28th Feb 2020
Rusty is silent today but 5 Star Rating to my Rusty
He is doing Good Job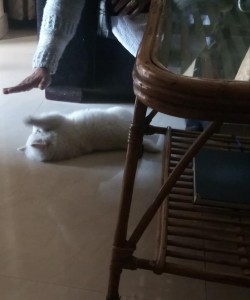 After all Rusty has brought a happiness & helped me in my office work.. there is a lot to enjoy with him to get relaxed from this programming world. Thanks a lot to Rusty for coming in my Life!!!  
My dear Readers – I hope you enjoy reading me 
Always with Love !!!